By: Sarah Lepp M.Sc. Research Scientist, SoilOptix® Inc.
Thanks to the resources at the Ontario Centre for Innovations (OCI), SoilOptix® had the incredible opportunity to work on CENGN's testbed to explore architecture and runtimes of Machine Learning (ML) and Artificial Intelligence (AI) to help SoilOptix® strategize our software and hardware needs.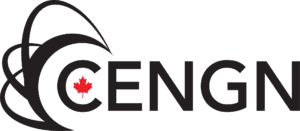 The primary goals were to reduce processing time of SoilOptix® products and investigate the power of ML and AI to both reduce number of soil samples as well as increase accuracy of our final products.
CENGN's advanced and sophisticated systems provided SoilOptix® key insights to how we need to scale our hardware, the most suitable AI architecture for our needs, and most importantly – possibilities on how we can substantially increase our product accuracy.
SoilOptix® is honoured to have had this opportunity to work with such an innovative organization and are looking forward to reviewing the results of the partnership and use the findings to better serve our customers.